space potatoes
space potatoes are a
britpop nostalgia band
Formed in 2005 they quickly got signed to Celebate Records, and released their first hit Monday Monday. In 2010 they had their first number one with 2020 Rendezvous, a song about meeting up in 2020 and having a great time.
Dave and Chris met at the red eye in Islington around 2003, and became friends due to a mutual love of The Shadows and Blur. Neither of them liked each other's bands but that didn't stop them going on to form Space Potatoes, a musical partnership that lasts to this day.
Ricky and Nick were recruited on drums and bass respectively, and until 2020 Space Potatoes had a consistent line-up. Unfortunately Nick decided to leave in 2020 after the collapse of their world tour due to COVID-19.
Space Potatoes released 3 albums, 5 years apart that sold in total approx 3.5M copies worldwide.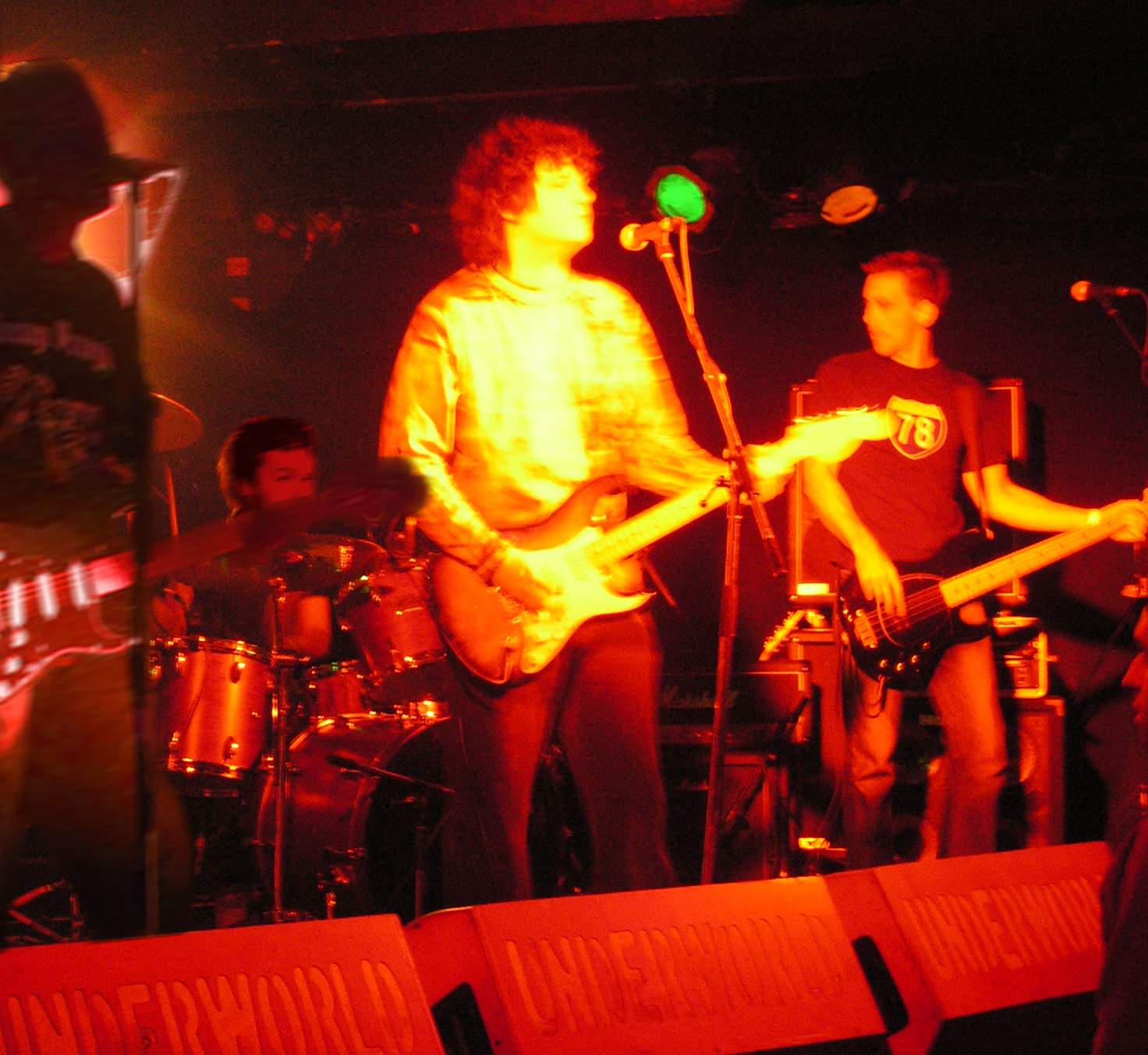 Photo from their first gig at The Underworld, Camden in 2005.
The man who spotted the talent and offered them a deal was George Ibbetson of Celebate Records, the name is a mixture of celibate, like virgin, and celebrate because life is a party for all you spelling pedants. George is northern and The Beatles did it so why can't he?
Some claim the music is just a throwback to the past, some say it's a total ripoff worthy of lawsuits, but to the Space Potatoes fans they are keeping 90s Britpop alive.
To find out more watch our mini-series 2020 Rendezvous